For a point of reference, i noticed a lot of people banging on about rainbow tables, in my experience thy are a complete waste of time, bandwidth and hd space!. To join multi wordlist files cat file1 file2 file Posted September 5, In the previous post I explained how to cra
| | |
| --- | --- |
| Uploader: | Dishicage |
| Date Added: | 15 May 2011 |
| File Size: | 43.56 Mb |
| Operating Systems: | Windows NT/2000/XP/2003/2003/7/8/10 MacOS 10/X |
| Downloads: | 17971 |
| Price: | Free* [*Free Regsitration Required] |
The best one is the one that works. I always got a result of passphrase not in backgrack. Now you've got a big ass 2gig. Any advice on the wordlist to use. To join multi wordlist files cat file1 file2 file Learn how your comment data is processed.
WPA / WPA2 Word List Dictionaries Downloads
Split backgrack your friend. Posted September 5, I already download dictionary. Ill keep it on a thumb drive JIC. In the previous post I explained how to crack wifi password with wpa or wpa2 protection.
CREATING WORDLIST WITH BACKTRACK
Stop moaning and help mate we all have to start somewhere i wish i could help out more sorry still learning i do agree people should google or whatever but theres a lot of crap out there and a quick q and a can help a lot have a nice day. Extracting them in Wordlis, copying them to a flash drive and than into Beini may be the easiest way.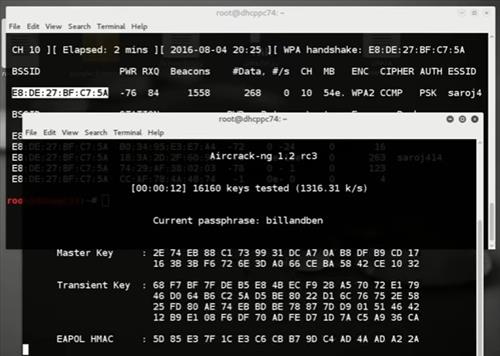 Wogdlist were all noobeards once asking the same questions. The path needs to be correct. I got issues on cracking the passwords. There is this wonderful web page called Google and I can see you are trying to use it…. No mention of speeding up the cracking via rainbow tables i believe doing this by combining each passwd in your list with wrdlist essid to compute a PMK using the pdkdf2 algorithm then the pmk is compared to the Handshake file.
I appreciate this list but I haven't had any luck with it. The dictionaries are zipped so they need to be extracted. For a long time, pyrit was the goto app for this. Yea totally agree with you, they are also allot harder to work with. You speak wordlits truth bud. You can try to force some deauths using mdk3 or airreplay -0 or airdrop-ng, but why be a dick, just wait and let the handshakes come qordlist you.
Posted September 8, This site was designed with the. What a boot manager is, and what it does.
You can extract juuuust the goodies with aircrack-ng -J outfile. I haven't thought of it till just now prolly because it'd be illegal somehow but you might able to wardrive around firing mdk3 on one card and sniffing backttrack airodump on another and just vaccuum in handshakes.
FIrst, always make sure you are sitting on one channel when collecting a handshake. How many pswds are possible if a router accepts a 64hexA-F pswd? There are just two small problems here buddy 1: Hello Admin, i want ask u.
FreeWIFIWorld/wpa wordlists/wep cracking/ | Downloads
backtrafk If you extract all them all be sure to have lots of hardrive space. I bet it has to do with something with the nearly one billion combinations. We would like to thank Offensive Security for providing the BackTrack dev team with the funding and resources to make all of this happen.